Sometimes I use snacks as motivation to finish drills. That's where @scnssportsfoods comes in 😋#sponsored t.co/8wFw2lOtZa
Show Media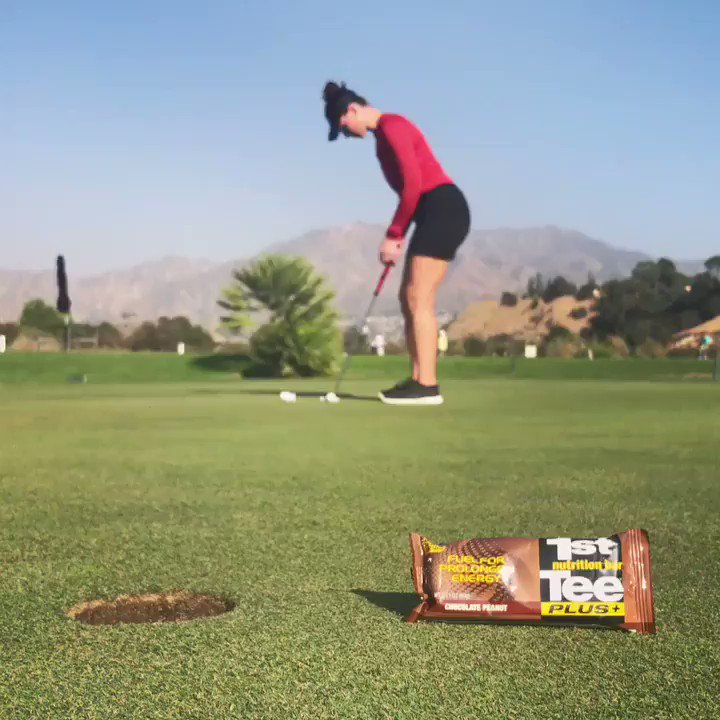 ---
"If you don't go after what you want, you'll never have it. If you don't ask, the answer is always no. If you don't step forward, you're always in the same place." - Nora Roberts
---
---
What's in My Bag
I am currently playing all TaylorMade products, including golf balls and bag.
---
Here are the details:
TaylorMade M1 Driver
I play a TaylorMade M1 driver. It is currently set at a 10.5 degree loft with a Fuji Speeder 661 Shaft with a stiff flex.
Callaway GBB Epic Woods
I play the 15 and 18 degree woods that have a Fuji Speeder 661 with a stiff flex.
---
Callaway Apex CF16 Irons
I have the pitching wedge through 5 iron of this set. Regular flex, .25 inches longer than men's standard and custom lies.
Scotty Cameron M1 Mallet Putter
Recently fitted for this putter to fit my putting stroke. Slight modification in lie, but standard loft and length. I'm even using the grip that came standard on the putter.
Callaway MD3 Wedges
I currently have the 60, 56 and 52 degree wedges in my bag with an S grind.
Callaway Chrome Soft Golf Ball
Soft feel around greens and a little more spin to help the ball stop from the fairway. These are my go-to golf ball!